总经理致辞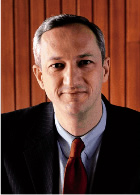 Since its creation in 1925, Aldes has provided customers with specialized know-how and has used its pioneering spirit to help create major innovations that have marked the history of ventilation and thermal comfort. Year after year, with this expertise and commitment, Aldes has maintained a leading position and has expanded its presence into the biggest international markets. Today, 42 million people around the globe breathe healthier air thanks to Aldes.

This year also marks the 20th anniversary of aldes' expansion into the Chinese market. 20 years ago, aldes brought the concept of ventilation systems to China, and have been using its advanced technology and expertise to help improve the indoor air quality for every Chinese user ever since.

For 20 years, aldes has witnessed and participated in the extraordinary advancement of the Chinese ventilation industry. While helping to cultivate the Chinese market, to nurture the Chinese ventilation experts and to establish nation-wide standards, aldes truly grew alongside with the Chinese industry.

With 90+ years of passion and pioneering spirit, aldes will keep moving forward and return users.
StanislasLacroix
董事长兼首席执行官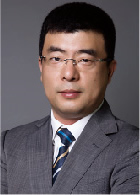 爱迪士品牌拥有百年新风历史,在20年前将新风的概念带入中国,在中国上海成立了独资子公司,为中国关注民生健康和改善室内空气品质翻开了历史的新篇章。

20年中,爱迪士与中国新风行业共同成长,以其深厚的历史积淀以及新风知识储备为中国新风提供着源源不断的技术人才,也以优秀的技术和卓越的产品为中国的用户带来洁净的呼吸体验和绿色健康的生活方式。

20周年之际,爱迪士(中国)一定会给行业及一贯支持爱迪士的终端用户一个惊喜!
韩敏杰
aldes爱迪士
中国区总经理